Over the past few years, NetApp has established a strong position within the global SAP community. Thanks to clever partner management, SAP users can find NetApp applications on premises and in the cloud.
Added value for SAP through hybrid data storage and management
Thomas Herrmann handles the European affairs of NetApp in the SAP community, and maintains an office in the SAP partner port in Walldorf. He organizes a highly successful "SAP on NetApp Summit" every year and was kind enough to sit with E-3 Magazine for an exclusive interview.
Mr. Herrmann, NetApp is regarded in the SAP community as a specialist for data storage and management, as well as a partner of many other IT vendors. What is the company's focus: direct contact with SAP customers, or the indirect channel via your partners?
Thomas Herrmann, NetApp: NetApp works closely with partners who value the benefits we provide for SAP, whether large partners such as the global systems integrators Capgemeni, Accenture and Kyndryl, or more specialized boutique partners. Our contact with customers is 80 percent via this channel, i.e. our partners, and 20 percent direct sales via our sales and presales specialists.
Thomas Herrmann, Manager Business Development SAP at NetApp for EMEA, knows the SAP community like no one else. He uses his extensive contacts to support NetApp's customers.
And what fields do you focus on?
Herrmann: We are known for data management. Our focus, or rather our goal, is to provide businesses with "data authority." Solutions from NetApp provide customers with complete control over their data—and what's more they are easy to use, efficient and versatile, and they integrate seamlessly into application management. This is very important to our partners.
Digital transformation is having an impact on NetApp as well: Do you make more sales in the SAP community with hardware or software?
Herrmann: NetApp no longer calls itself a hardware company. Our focus and our added value is in our software, while hardware is a commodity. Our hardware comes with a unique software package. In terms of overall revenue, the on-premises business still dominates, but our higher growth numbers are in the cloud through the cloud services that we offer.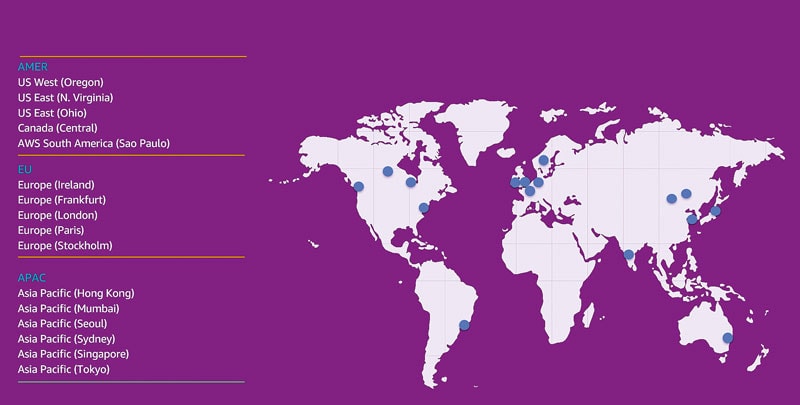 And what is the outlook for your company? What will NetApp's focus be in the future: hardware or software?
Herrmann: Definitely software and, of course, cloud services, which can also be a combination of hardware and software.
NetApp has many different partners – from Cisco to AWS, Fujitsu to Red Hat. How do you manage this heterogeneous partner landscape?
Herrmann: With each of these partners, Cisco, AWS, Fujitsu, and Red Hat, we have a long-standing partnership that is mutually beneficial to both parties. With Cisco, for example, we have built the joint solution FlexPod, which is very successful on the SAP market. Fujitsu has been building 100 percent on NetApp for years, with its PrimeFlex for SAP Landscapes solution. At NetApp, we have Alliance Managers for each partner to plan all the strategic matters. I plan SAP-specific topics directly with my counterparts at these partners.
And where is the value for SAP customers in this complex web of products and services?
Herrmann: The value is always solution specific, and a solution is a combination of several products. NetApp, of course, offers added value in SAP data management, while partners such as Fujitsu can offer the service and the complete package, for example a complete operational concept for SAP landscapes in FlexFrame.
What do hybrid data management and data storage mean to you?
Herrmann: Data is the most important thing a company has, but how can customers use it properly? How do they make sure they're realizing the full potential of their data? What is the best way to use and store it? And how do users distinguish between important and unimportant data so that they aren't eventually overwhelmed by it? Companies need to have quick access to operational data, so fast memory is the only option here. On the other hand, data that needs to be stored for the long term and is only used sporadically can be outsourced at lower cost. Does storing and making available data that you don't need only result in added costs? Is hybrid data management the combination of all these questions and their answers? NetApp offers solutions for all these challenges for data life cycle management in hybrid environments.
In the German-speaking SAP community, are you seeing a trend in the direction of cloud, hybrid, or on premises?
Herrmann: The cloud is being used more and more and for many companies it is already the standard. The trend, I think, is toward a hybrid cloud infrastructure, i.e. the combination of internal on-premises IT infrastructure, private cloud and one or more public clouds – in other words, multi-cloud. Companies will increasingly move to using cloud services and/or using different cloud providers in parallel, depending on how good the offer is. The price/performance ratio naturally plays a major role.
In terms of data management in an S/4 Hana environment, where do you see the main challenges for NetApp and what are your solutions to them?
Herrmann: Compared to its predecessors, SAP S/4 Hana relies on a simple architecture. This is true for both the data model and the user interface. The Hana database itself, of course, offers greater speed due to its in-memory architecture and enables you to work in real time. Accordingly, S/4 Hana environments have special requirements regarding hardware and infrastructure.
What are the specific challenges?
Herrmann: NetApp has certified hardware and software, for on-premises S/4 environments or with the hyperscalers. They meet all the KPIs specified by SAP. The challenges for S/4 Hana in data management are not very different from the S/4 predecessors. NetApp's standard portfolio contains solutions for operating SAP landscapes efficiently, cost effectively, flexibly and easily.
What do you expect from SAP in terms of data management and Hana in the future? How will this partnership develop?
Herrmann: SAP is one of our largest customers worldwide, and when it comes to SAP's operation of its internal data centers, the added value we deliver for data management is indispensable. With SAP as a partner and a shared go-to-market, I see the potential for joint approaches in the area of industry 4.0, where we will work closely with SAP and other partners.
In the future, which partnerships will be particularly important for NetApp and, of course, for SAP NetApp customers?
Herrmann: Our mission is to simplify and modernize data infrastructure. We will retain the strategic partnerships that we have, and we will add new partners. I see more and more partners offering solutions for cloud services, and we are working with them to offer and build solutions and services. With NetApp as your partner, you can control, consolidate, and organize everything from the data center to the cloud.
What digital innovations will NetApp surprise the SAP community with in 2023?
Herrmann: Transferring applications to the cloud is only the first step on the road to the cloud. Delivering on the promise of the cloud requires a holistic approach to cloud operations that considers cost, resource management, optimization, and security. Our growing portfolio offers a compelling suite of solutions for the cloud that allow organizations to focus on their SAP applications, not infrastructure. We will be expanding our portfolio with solutions for 2023 and beyond, so stay tuned.
E-3: Thank you for talking with us.
This is the fifth part of a five-part series! If you would like to read the first one, click here.