In today's installment of e3zine's SAP Startup Spotlight Series, we'll be taking a look at Velou, an SAP.iO Rising Stars startup which improves the online retail shopping experience.
Sadee Gamhewa is the Founder and CEO of Velou, an AI-powered retail technology startup. He has 22 years of industry experience in product and engineering with expertise in data science, AI/ML, and ecommerce. Sadee previously led product, innovation, Machine Learning, AI strategy, and engineering at multiple startups and Fortune 100 companies, including Sysco, Accenture, and Fujitsu. He holds patents in ecommerce and has published research papers on Machine Learning and AI. He received his BSc in Computer Science with First Class Honors from Edith Cowan University, Australia.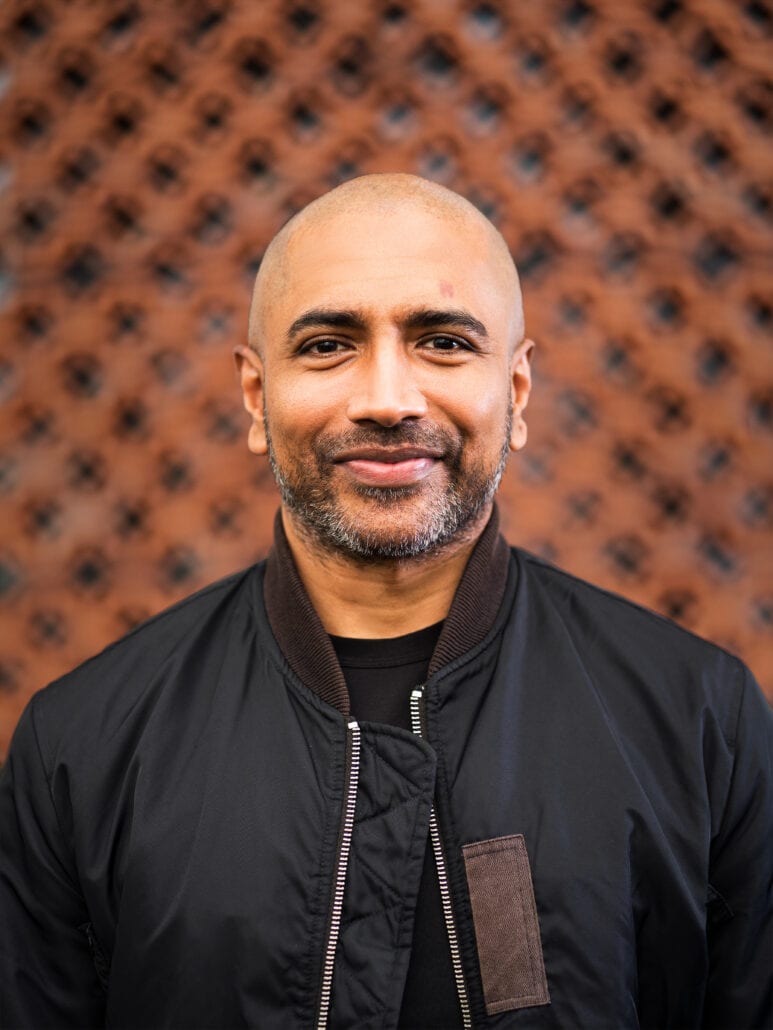 1. What is Velou and what do you offer?
The challenge for online retailers is that their shopping experience is compared to not just that of Amazon, but also brands like Uber and Airbnb that their customers use. The bar is very high. Amazon is fortunate to have over 9 million sellers, Airbnb over 4 million hosts, and Uber over 3 million drivers– all managing their listings for them. How well can an online retailer stack up if they only have their own staff to manage their entire product line? Velou provides an AI tool that automatically describes and categorizes the thousands of items in an online retailer's product line. And we do it using the bespoke language that the shoppers in their unique market niche will use to describe what they're looking for. Better product discovery means a better shopping experience.
Our services are available globally with offices in San Francisco, Munich and Paris at Station F through the LVMH accelerator.
2. How does your solution work?
Velou applies three automated AI technologies to improve the online retail shopping experience. Velou's Data Enrichment draws upon our proprietary industry-specific data sets which serve as the foundational models for building out online retailers' product descriptions and keywords. Drawing upon this data, Velou's Computer Vision Models analyze product images to identify the product attributes related to things like color, style, fabric, and shape that will resonate with shoppers. Natural Language Understanding uses all this information to automatically create product descriptions and keywords that will connect the customer with the perfect product they're searching for.
3. Do customers need special technology/devices to access your service?
Velous is already integrated with the largest ecommerce platforms. Deployment is hands-off for retailers. Velou does the work while retailers maintain the control, so no special technology or expertise is required.
4. Why did you start Velou?
Velou believes the connection between every online retailer's product and its customers is essential. The best way a retailer can foster this connection is to describe their product using the same vocabulary with the same depth and breadth that customers will use to search for their products. Is it just a red dress? Or is it a scarlet evening dress, semi-sheer with a back zip closure, with a hem below the knee, made out of silk, with a ¾ sleeve and straight silhouette fit, plus side welt pockets?
We help online retailers achieve the connection between all their products and all their customers, even if they have thousands of products and hundreds of ways to describe each.
5. How are you connected to SAP? Can your solution be integrated in SAP systems and if so, how?
Velou is a SAP.iO Rising Stars startup and our solution is available through the SAP Store. You can visit us at the SAP Experience Center in Paris and play around with our demo store!
We work closely with SAP engineering to make the SAP Commerce Cloud + Velou integration seamless. Velou is a one-click deployment. This makes using Velou on the SAP platform super easy!
6. How has SAP.iO's involvement impacted your journey?
SAP.iO has been and continues to be an amazing conduit to knowledge, networks, and spaces! The environments that the SAP.iO program creates for startups to connect, from conferences to the teams and events are absolutely helpful for business development. We've learnt a lot from experts about the SAP ecosystem. And by working closely with SAP, it opened many doors to large enterprise customers for us that otherwise would have been challenging to access for a startup.
7. What's next for Velou?
Velou refines our AI technologies to continually draw online retailers closer to their customers. Once deployed, our AI continues to learn more and more about how an online retailer's customers are searching for and finding its products, all while integrating the launch of new collections. With Velou, online retailers never stop learning from and connecting with their customers.
---
We are excited to see what the future holds in store for Velou! Make sure to share any questions, comments, or concerns in the comment section below.