Supply chain executives have always been concerned with the big questions of integration- because integration matters and differentiations turn crucial, says Thomas Gries, Koerber.
Today's SAP supply chain is more intricate than ever. Companies are tracking products from the manufacturing floor to the last mile to ensure they're working as efficiently as possible, and that means all parts of the supply chain need to be in constant communication to ensure access to accurate, real-time data. Supply chain executives have never been as concerned with the big questions of integration. However, integration matters and differentiations turn crucial. E-3 Magazine talked to Thomas Gries, CEO SAP Solutions at Koerber, one of the largest independent SAP partners for supply chain solutions.
Let's talk supply chain. Which distinct challenges are supply chains facing in 2020?
Thomas Gries: You could sum up today's supply chain with one word: complex. That is mainly resulting from more: more DCs, more SKUs, more demand – even in correlation with the COVID-19 crisis. At the same time, supply chain professionals are learning to do more with less. We're learning how to automate picking, better utilize our labor pool and pack already crowded space to maximize square footage. Each of these processes involves new technology that has to work with our existing systems – because one small hiccup can significantly disrupt activities down the chain. The same goes, of course, for the global economic developments we have faced due to the COVID-19 outbreak in most recent times. Integration is key to conquer the challenges of our industry.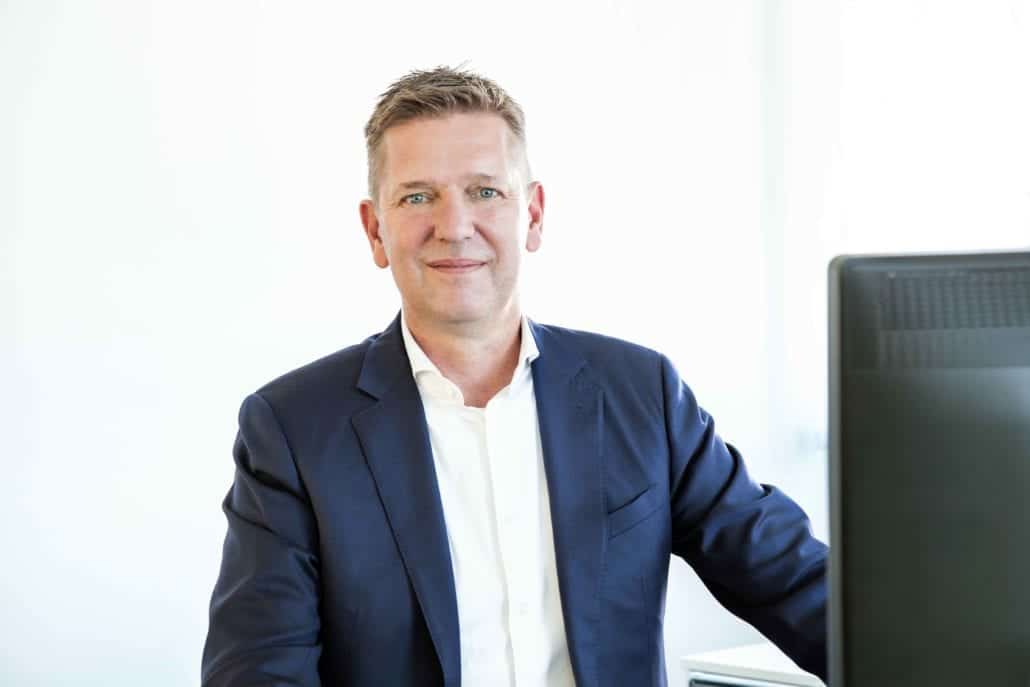 Is that a general trend you're observing?
Gries: It is. We have asked more than 600 global supply chain representatives since the beginning of the year. The findings of our Global Supply Chain Complexity survey revealed that supply chain complexity is a growing, global challenge. 95 percent of professionals feel their business can't get ahead of their greatest supply chain challenges which are, among others, challenges of integration.

That might be the case for SAP customers in particular, correct?
Gries: Absolutely. Building the best supply chain for a business has always been a puzzle – but over the last few years, that puzzle has grown from 50 pieces to 500.
Adding to that, SAP's strategy is putting emphasis on the integrative effort behind these implementations. SAP supply chain logistics suite offers best-of-breed solutions for all operational areas: mainly for warehouse, transportation and yard. All solutions integrate seamlessly with each other and with SAP's ERP – according to SAP's "common-platform" approach which helps optimize processes along the entire supply chain.
So, the challenge comes with the benefit.
Gries: SAP supply chain logistics is highly customizable – and needs to be. Every supply chain is different and might come up with distinct requirements. That's where partners such as Koerber come into play – to leverage their supply chain expertise to customize the solutions to the exact needs of each business. SAP-based add-on modules that extend SAP functionality for specific customer requirements are one example of this.
Is SAP integration raising distinct challenges? Are there any risks one needs to be aware of?
Gries: Looking back at our survey, we found out that three types of integration rank among the top five challenges keeping supply chain professionals awake at night: integrating software/hardware/technology (48 percent), integrating across functions – from factory to warehouse to delivery (46 percent), and integrating with third-party logistics (42 percent). All of these raise particular implications for the SAP business as well.
The collaboration with third-party logistics might be a good example. Any insight you could share?
Gries: The SAP Logistics Business Network (LBN) is a perfect example; an open, secure network that connects organizations with multiple business partners for inter-company logistics collaboration and insights. It's designed for businesses using the SAP Supply Chain Logistics suite. It extends its capabilities, and enables end-to-end transparency and optimization of logistics processes, which is increasingly important in today's complex supply chain network.
Our consulting and implementation expertise allows us to address logistics challenges especially interwoven with a 3PL service. This may include a lack of integration between a customer's and their customers' supply chain processes. Or the inability to accurately track goods across the logistics network, necessitating manual tracing – often resulting from lacking in the former aspect.
This seems closely interwoven with the integration of functions mentioned earlier on.
Gries: Integration comes with correlations quite naturally. While the SAP Supply Chain Logistics suite allows comprehensive planning and management of supply chain processes, SAP LBN supplements and extends these capabilities and processes, and introduces cross-network freight logistics collaboration, track and trace, as well as material traceability. It provides a networked platform with a single business partner directory that enables holistic planning processes, end-to-end visibility and control of logistics processes based on real-time information. So, looking at a particular vertical only showcases that the end-to-end supply chain lies indeed at the heart of the SAP infrastructure.
Which industry trends are tying into these developments?
Gries: Finally, we are turning towards the integration of components; the biggest challenge of all in direct connection to the developments of our smart, mobile era and the benefits of automation. We see SAP Supply Chain Logistics being a perfect choice for large enterprises with complex supply chain operations and business processes. However, most customers require a substantial amount of consulting and implementation services to successfully deploy SAP solutions. The more complex it gets, the more effort a seamless integration with S/4 Hana or ERP takes.
Interesting times ahead. What's next on Koerber's agenda?
Gries: Our SAP competence is closely intertwined with the benefits of a long-term partnership and the long-term experience to support and implement SAP solutions for our customers. Whatever the challenge lying ahead, we keep enabling our customers to meet the challenges of today and tomorrow – including increasing customization efforts, to name just one example. As a strong and respected SAP partner, we have been continually awarded partnerships for more than 15 years, including being made an SAP Recognized Expertise Partner in Supply Chain Management. We will stick to what we have achieved so far with customers worldwide – and stay committed to the solutions empowering our customers to meet the challenges of our era.
What about your customers' agenda?
Gries: Of course, S/4 Hana is a prevalent topic, up until 2027 and beyond. Between now and then, customers will have to upgrade to SAP's next generation ERP, which will, in turn, create opportunities on all ends. We found out that integration isn't only a complexity: it's the greatest complexity our respondents addressed. When given the option of waving a magic wand and eliminating just one supply chain challenge, what would they say? 1 in 5 said they'd eliminate complexity around end-to-end integration.
Thank you for the interview.