E3zine has selected the most exciting companies to showcase in our SAP Startup Spotlight Series. In this article, we will take a look at Zoovu, which is now an SAP industry Cloud Solution Partner.
Lamees Butt is the SVP Of Global Alliances and Channels at Zoovu where she spearheads strategic technology partnerships and relationships. She has over 10 years of experience in shepherding digital transformation efforts and forging partnerships at companies like Mercedes-Benz UK, Salesforce, and Zoovu. Butt's passion for innovation in the digital space focuses on the belief that when technology is leveraged strategically, its ability to create value for businesses and their customers is truly transformative. She is based out of London, UK.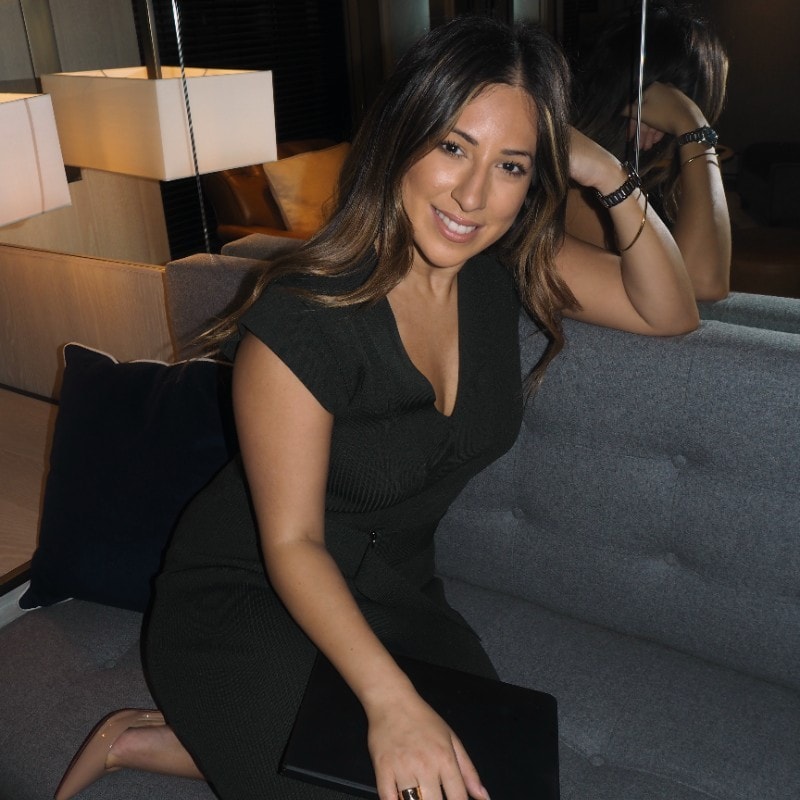 What is Zoovu and what do you offer?
Zoovu is an AI discovery platform and the future of B2B selling.
Historically, B2B organizations sell their complex product SKUs sets directly through sales representatives or account managers—most organizations are still operating in this 1:1 framework that is frankly outdated for today's digital-first buyers. This process is limiting and not scalable in a world where we are being asked to do more with less, and buyers expect a better overall customer experience that is not just customer-centric, but digitally driven.
Zoovu intelligently augments this process by digitizing the sales process. Our platform connects multiple data sources from the back office to transform technical product information into customer-centric content to power discovery through guided selling and configuration conversations across commerce channels. These experiences empower B2B customers to purchase autonomously without compromising on compliance, regulations, or precision.
Zoovu drives cost saving efficiencies, unlocks revenue in commerce, and boosts cart value by automating cross selling and upselling by improving product visibility.
We are headquartered in Boston, USA, with offices across Europe in the UK, Germany, Austria, Poland, and Belgium, enabling us to serve over 2,500 customers worldwide and their 10,000+ experiences.
How does your solution work?
A SaaS cloud platform that connects to the back-office product content to ingest, enrich, and unify to power a series of humanized discovery conversations on the front-end commerce platforms.
Do customers need special technology/devices to access your service?
An ecommerce platform.
How are you connected to SAP? Can your solution be integrated in SAP systems and if so, how?
We are in an economic climate that's asking us to do more with less and the reality is that investing in the right strategies will be in the difference between success and failure. SAP has a strong set of foundational operational platforms like S/4 Hana, Commerce Cloud, Sales Cloud, and the full CX suite. Zoovu's platform is able to unlock the technical product content stored on these platforms and transform them into future-ready experiences.
Businesses are looking for ways to digitize their selling capabilities but need the technology to do so without disrupting operations. This is especially true in the B2B space—it is ripe for transformation as its buyers and sellers are part of generations that expect digital–first solutions in their work life. SAP and Zoovu together are the glue to these businesses to a place where they can deliver B2B sales experiences that are needed to succeed in today's climate. SAP is the choice for B2B organizations and Zoovu is the perfect partner to accelerate digital transformation alongside their existing infrastructure.
How has SAP.iO's involvement impacted your journey?
SAP.iO was a fundamental part of our growth and success in 2022. From deeply understanding how the SAP ecosystem works to identifiing lighthouse customers where we can solve real business problems. SAP.iO was and is still a cornerstone to the SAP Zoovu Better Together partnership.
See this video for more information.
What's next for Zoovu?
Thrilled to say that Zoovu recently became an SAP industry Cloud Solution Partner, which will allow us to really hyperfocus on the industries where we know we add tremendous value.
My goal for 2023 is to bring the Zoovu mission to as many SAP customers as possible with a goal to futureproof their organizations and drive tangible value to their bottom line.
We at e3zine.com are excited to see what the future holds in store for Zoovu! Make sure to share any questions, comments, or concerns in the comment section below.
---
Enjoyed this interview in our SAP Startup Spotlight Series? You might also like our piece on NWO.ai, a startup that provides an AI-enabled intelligence platform that harnesses machine learning techniques and human metadata to identify global cultural shifts.