E3zine has selected the most exciting companies to showcase in our SAP Startup Spotlight Series. In this article, we will take a look at parcelLab, an ecommerce post-purchase experience and returns management platform available on the SAP store.
Anthony Young is a partner and alliances professional with fifteen years experience in the enterprise commerce space. He specializes in developing thriving strategic partnerships that drive mutual success. Anthony has direct experience with SAP having been a member of the Hybris team at the time of their acquisition. He not only helped build out the SAP CX partner ecosystem but spent several years expanding it. In addition to his direct experience with SAP he has also run partnerships at several mid-sized SIs who were focused on the SAP ecosystem.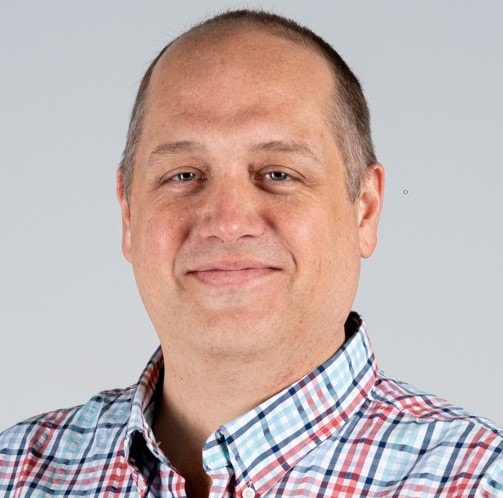 What is parcelLab and what do you offer?
ParcelLab is a global enterprise post-purchase software provider, we enable brands to increase top-line revenue, decrease operational costs and optimize customer experiences. Our award-winning post-purchase platform powers leading brands like IKEA, Chico's, H&M, and Yeti to transform mundane operational touchpoints into differentiated and personalized experiences, creating moments of joy for their customers.
Where is parcelLab available?
ParcelLab actively manages the post-purchase experiences across 175 countries and tracks shipping data from more than 350 carriers worldwide. More than 700 brands worldwide across the fashion and apparel, cosmetics, furniture and home goods, electronics, luxury goods, D2C, pharmacy and medical and B2B eCommerce trust parcelLab to deliver superior post-purchase experiences to their customers.
As a digital-first company, parcelLab provides flexible working options to 150+ employees across the globe in over a dozen countries. I am currently based in Montreal, Canada. We have offices in Boston, Munich, London, and Paris.
How does your solution work?
ParcelLab enables brands to deliver unique and personalized customer experiences. Our solution allows brands to have complete control over the post-purchase experience and to leverage existing communications channels to drive further engagement, build stronger communities and do more with data.
The customer journey does not end at checkout. Our solution stays in touch with customers through the entire sales journey, with branded communications that maximize every customer touch point. Whether brands want to provide proactive notifications when there are delivery delays or make it easier for consumers to check order statuses, parcelLab delivers personalized experiences at every touch point.
Could you expand more on your solution?
Our brand partners delight customers by providing proactive communications about their orders and keeping them informed, this leads to higher customer satisfaction, additional engagement, and increased brand loyalty. Brands are also reducing operational costs and complexities with event-driven communications that reduces where is my order (WISMO) and where is my return (WISMR) inquiries. Our easy-to-use returns portal not only makes returns more sustainable but also recovers more revenue. By empowering brands to deliver the most personalized and unique post-purchase experiences to their customers, they can easily cross-sell, upsell, drive additional visitors to their websites, and increase eCommerce conversion rates.
Do customers need special technology or devices to access your service?
No special technology or devices are needed. The platform can integrate into existing tech stack and channels so that our brand partners can own their post-purchase customer experience. Each brand is backed by dedicated customer support and implementation teams that provide fast time to value. Most customers can be implemented within 30 days or less! The depth of experience on our team ensures that brands receive ongoing recommendations and updates to keep up with the latest industry changes and trends.
Why did you start parcellab?
I joined parcelLab as Partnership Director in June 2022 after doing a lot of research about fast growing platforms in the commerce space. It not only checked all the boxes as a technology platform, but the corporate culture is awesome here too!
ParcelLab was founded in 2015 by Tobias Buxhoidt, Julian Krenge, and Anton Eder. Our founders saw an opportunity for brands to further connect with their customers and build a stronger relationship as a key differentiator. E-commerce is becoming increasingly competitive and with parcelLab, our brands provide unique, personalized experiences that drive growth. Our solution brings people and brands closer together and turns one-time customers into loyal brand fans.
How are you connected to SAP? Can your solution be integrated in SAP systems and if so, how?
ParcelLab is an SAP Spotlight partner that directly integrates into the SAP Commerce offering. It provides additional opportunities to interact with customers when they are paying the most attention. Shipping communications are some of the most interacted with touchpoints between a customer and a brand and parcelLab allows brands to leverage those touchpoints to not only create an improved customer experience (increasing NPS by 10-15 points) but also a new create upsell and cross-sell opportunities increasing revenue on average 2-3% for each of the 3 parcelLab products used.
Simply said, we make SAP Commerce even more customer friendly and help drive increased revenue through that channel. ParcelLab could also be used in conjunction with Cloud for Service (reducing WISMO and WISMR inquiries or speeding up response times), it could even be integrated directly into S/4 Hana to provide direct visibility to customer shipping information. The potential integration points are many!
How has SAP.iO's involvement impacted your journey?
SAP.iO has been a key part of the parcelLab story. Since being involved in the first SAP.io foundry cohort in Munich, the relationship between parcelLab and SAP has helped drive significant growth for us. The SAP.iO team actively helped and guided us on engaging with the larger SAP organization and this has been a key part of our success. The partnership between parcelLab and SAP.iO continues to this day with active engagement between the SAP.iO team and me to continue to drive alignment and business.
What's next for parcelLab?
ParcelLab's international business growth is skyrocketing and we are looking forward to continuing our growth phase. We continue to strengthen our presence in the US and Canadian markets, building out our IT, sales, and marketing teams. In 2022 alone, parcelLab quadrupled the number of employees in the US to add seasoned senior talent with proven track records (like myself) to accelerate our ability to bring brands closer to their customers.
We at e3zine.com are excited to see what the future holds in store for parcelLab! Make sure to share any questions, comments, or concerns in the comment section below.
---
Enjoyed this interview in our SAP Startup Spotlight Series? You might also like our piece on Winddle, a collaborative web platform that offers a unique end-to-end approach to supply chain management.