SAP invests in a lot of promising startups, and it's sometimes hard to keep track of all of them. E-3 Magazine has selected the most interesting companies to showcase in our SAP Startup Spotlight Series. In this article, we will take a look at GrainChain.
Luis Macias, CEO of GrainChain, is an innovator and entrepreneur that has nearly 20 years of experience designing, inventing, and implementing technological solutions in the government, agriculture and insurance sectors. Since 2013, when he founded and implemented SiloSys and developed GrainChain's transaction platform using smart contracts, he has been focused on viable agricultural solutions. In this interview, he explains his vision for GrainChain, how it is connected to SAP, and what's next for the startup.
E-3 Magazine: What does GrainChain offer?
Luis Macias: GrainChain has developed a platform that is leveling the playing field for producers, buyers, storage operators, lenders, and all other participants on the global agricultural supply chain.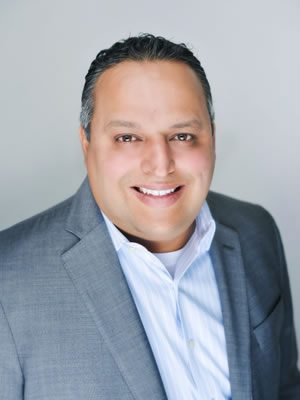 How does your solution work?
Macias: Our solution combines blockchain and IoT-driven technology to verify and auto-execute smart contracts, creating fully automated and digitized workflows at every stage. The GrainChain platform provides a central, single point of truth that brings all participants on the supply chain together with transparency, efficiency, and reliability of data.
Why do customers use your solution?
Macias: GrainChain has worked with customers using limited to no digital technologies all the way up to global conglomerates with the latest technology. Our products are customized based on our client's requirements and their existing tools, which can be easily integrated with our platform. Our clients use these solutions to gain business efficiencies, reduce operating costs, reduce business risks, and to become more attractive to lenders. Customers also use our solution to meet traceability and transparency requirements for all participants along the supply chain.
Do customers need special devices to use your solution?
Macias: GrainChain's customers do not need any special technology or devices to use our solution. Our suite of products is designed for the same desktop and mobile devices that we all use every day. We have successfully deployed and implemented solutions around the world and have been able to seamlessly integrate with our clients' digital hardware and software tools, such as digital scales and moisture readers. Our technology and user interface have been designed to be extremely intuitive and simple to use, removing any complexity on the part of the client.
Why did you start GrainChain?
Macias: I initially started in the agricultural industry to help my father-in-law, a lifelong farmer who still did most things the traditional way: paper receipts, old logbooks, checks in the mail, and only doing business with buyers he could trust in a handshake deal. It became very time consuming to manage silo inventory, so I offered to build a small product that would help him but still be easy to use and adapt. This was the beginning of SiloSys, our inventory management solution. A few years later, working with the team that would become GrainChain's founders, we saw an opportunity to bring transparency, traceability, and efficiency to each stage of the agricultural supply chain. Soon after, GrainChain was founded and has worked to level the playing field for farmers like my father-in-law ever since. Agriculture is one of the least digitized industries in the world (by a large margin) and also the world's largest employer. The importance of creating tools to help everyone along this supply chain remains one of the driving forces behind our work.
How are you connected to SAP?
Macias: Our products are designed to integrate seamlessly with SAP with minimal disruption, but we recently took this a step further by participating in the first agribusiness accelerator with SAP.io Foundry Paris. Working with SAP.io Foundry Paris was an illuminating and remarkable experience. Our team greatly benefited from the relationship we built with our mentor; one we hope to continue long after the end of this particular program. We adapted our SiloSys Transformation product to meet the needs of storage operators who must track and record maintenance operations and the resulting quality and quantity changes that happen to commodities stored in tanks and silos. We created a user-friendly, powerful mobile app that will soon be available on SAP Store. This is only the beginning, however. Our goal is to connect the rest of GrainChain's suite of products with SAP to add a multitude of integrated services and functionality.
What's next for GrainChain?
Macias: Besides working to integrate our full suite of products with SAP, GrainChain will continue to improve and refine our solutions while expanding to new markets over the next few years.
Thank you for the interview.
---
Enjoyed this interview in our SAP Startup Spotlight Series? You might also like our piece on Clarifruit, the world's first AI-powered quality control SaaS platform for the fruit and vegetable industry.