SAP invests in a lot of promising startups, and it's sometimes hard to keep track of them all. E-3 Magazine has selected the most interesting companies to showcase in our SAP Startup Spotlight Series. In this article, we will take a look at Footprint Technologies, which has an app listed in the SAP store.
Matthias Brendel's is the CEO and co-founder of Footprint Technologies. He founded his first company at the age of 17 and has been working as a "sidepreneur" ever since. After finishing his degree in environmental engineering, Brendel became interested in reducing carbon emissions in combustion engines and joined Audi in 2007. He later had the opportunity to create and lead an innovation unit for new business development in Berlin's startup ecosystem from scratch: Audi Denkwerkstatt. In November 2020, he joined his early-stage start-up, Footprint Technologies. Since then, he has contributed to the transformation of online shoe shopping into a more individual and sustainable experience. In this interview, he mentions what Footprint Technologies has to offer, how his solution works, and what's next for the startup.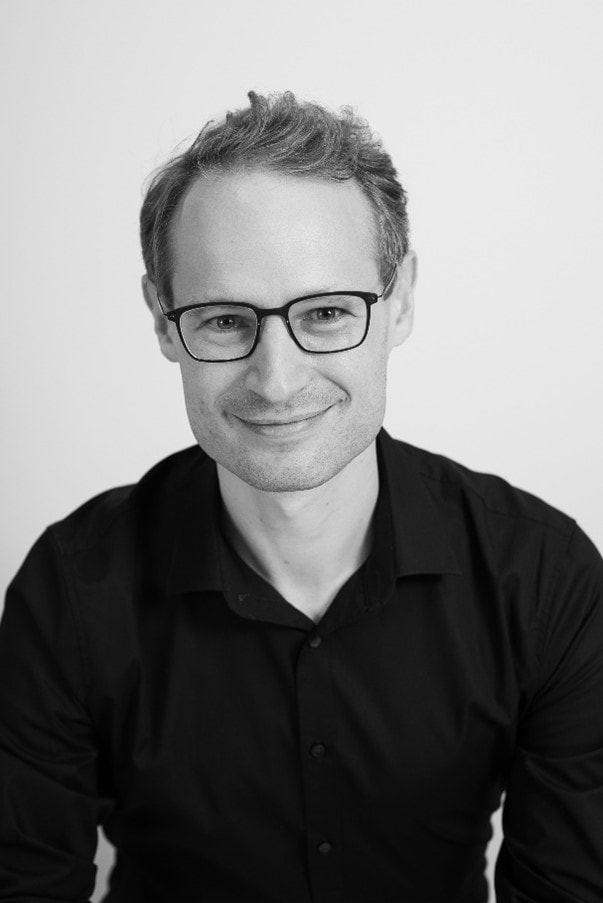 What is Footprint Technologies and what do you offer?
Footprint Technologies transforms online shoe shopping into a sustainable and individual experience: our software enables online shoppers to precisely measure their feet via smartphone and receive our perfect size and fit recommendation for the selected shoe model. The whole process is seamlessly integrated into their shopping experience: it starts directly in their favorite shop and ends up with the perfectly fitting shoe in the shopping cart. Thus we are avoiding shoe returns for a more profitable and sustainable e-commerce. Our team is based in Berlin, Germany but serves clients from all over Europe, Japan, and the USA.
How does your solution work?
Our software enables people to measure their feet easily with their smartphone and a standard sheet of paper (DIN A4 or US Letter). Using the latest cloud-based computer vision technology, we can determine the length and width of the foot to the millimeter. But measuring the exact foot size is only half the solution. In order to give the best possible size recommendation for the chosen model, we use our unique shoe database. In cooperation with the shoe manufacturers, we have identified and stored the relevant size and fit information for each shoe model here. Knowing feet and shoe dimensions and integrating the latest scientific research from University of Gothenburg Sweden, we recommend a comfortable fit that makes the user happy and prevents returns.
Do customers need special technology/devices to access your service?
For our B2B customers, the integration of our service works with just one frontend code snippet that is integrated into their web store, making it usable for both mobile and desktop shoppers. From day one, our goal was to offer a mass-market solution that works for as many people as possible. That's why we designed our service to be easy to understand and run directly in the browser on all iOS and Android smartphones, so no app installation is required. In our clients' shops, we see a significant decrease in returns for Footprint users compared to non-Footprint users, and even higher conversion rates as well as increased average order values.
Why did you start Footprint Technologies?
I started Footprint in 2019 as I always had issues finding the right shoe size myself. I had noticed that the process of guessing your size is still the same as it was at the beginning of catalog selling era. I had wished for a better solution to solve this problem in the 21st century. Since I could not find a convincing approach, I finally started Footprint together with my two co-founders to change this!
How are you connected to SAP? Can your solution be integrated in SAP systems and if so, how?
We were part of SAP.iO program and the SAP Rising Stars Program. Meanwhile, we are listed in SAP's app store and have an active sales partnership to jointly convince SAP customers to profit from our service.
How has SAP.iO's involvement impacted your journey?
SAP.io helped us in many ways: thanks to the program we profited from several outstanding marketing opportunities: we had the chance to present ourselves, e.g. at the Viva Technology conference in Paris, at the GreenTech Festival in Berlin, and at the National Retail Forum in New York City. Apart from that we had the chance to get in touch with relevant representatives of the biggest shoe brands, catalyzed by SAP. In the future we are hoping to profit massively from our demo at the new Retail Experience Center, which recently opened up at Hudson Yards New York City. To sum it up, SAP.iO was and is a catalyst for scaling our business.
What's next for Footprint Technologies?
We are just starting off. Our aim is to scale our service from today's small and medium sized clients to the leading big shots. Especially on the US market we see a gigantic potential for growing fast and reaching many users. Our vision is that neither a human being nor our planet has to suffer from non-fitting shoes any more!
We at e3zine.com are excited to see what the future holds in store for Footprint Technologies! Make sure to share any questions, comments, or concerns in the comment section below.
---
Enjoyed this interview in our SAP Startup Spotlight Series? You might also like our piece on Stylumia, a startup providing solutions to fashion and lifestyle brands with an AI-based trend, production, and distribution forecasting approach.