SAP invests in a lot of promising startups, and it's sometimes hard to keep track of them all. e3zine has selected the most interesting companies to showcase in our SAP Startup Spotlight Series. In this article, we will take a look at EcoCart.
Dane Baker is the co-founder and CEO of EcoCart, a sustainability technology that enables businesses to calculate and offset the carbon emissions of their operations and then encourages consumers to engage with them through transparent and authentic front-end experiences. EcoCart started with the mission to make the fight against climate change easy, affordable, and accessible for everyone, working to leverage the immense power of digital commerce as a force for good.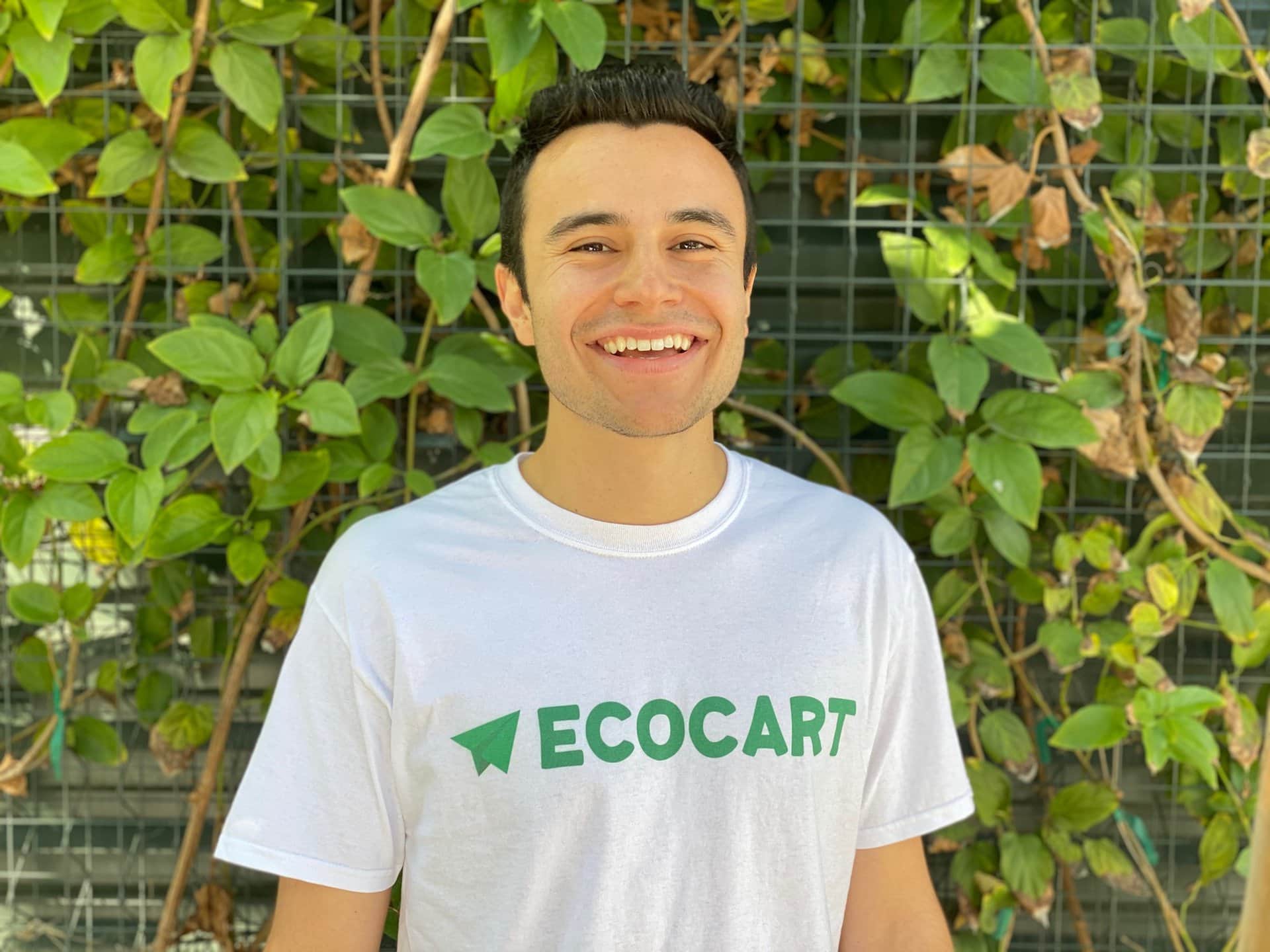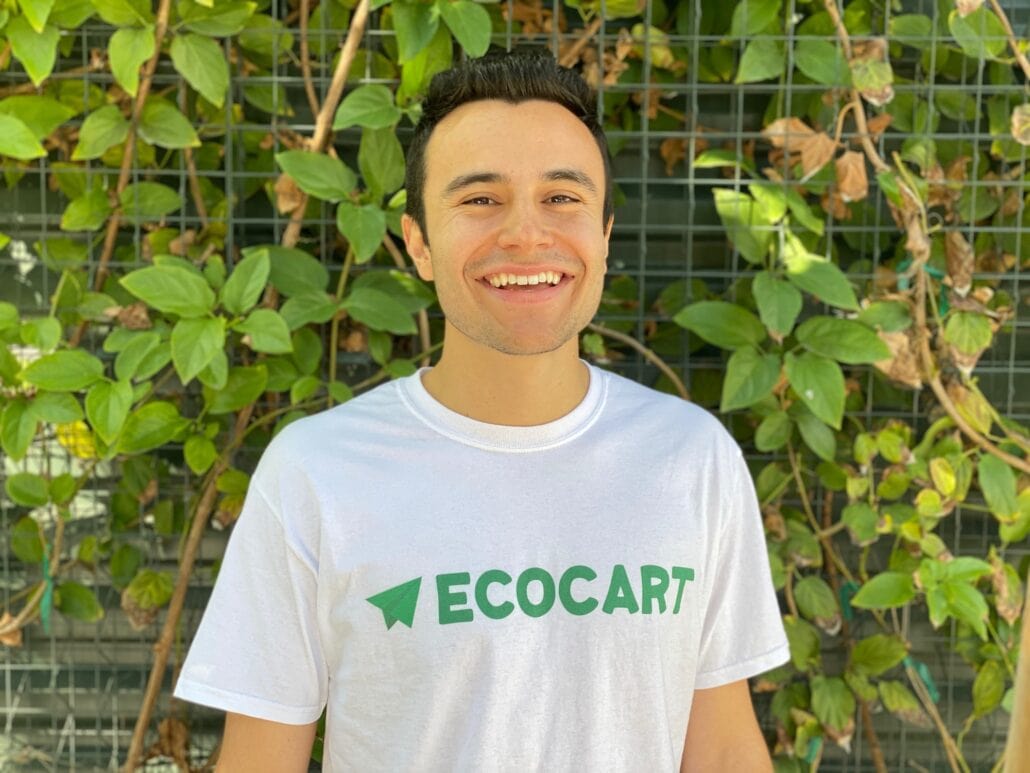 1. What is EcoCart and what do you offer?
EcoCart's vision is to offset the carbon footprint of every consumer activity while making the fight against climate change easy, accessible, and affordable for everyone. We are a fully remote climate tech company that partners with online retailers to meet their sustainability goals. We do this by identifying opportunities to reduce their carbon footprint throughout their supply chain and business operations with carbon-neutral ordering while encouraging shoppers to join them in taking climate action.
EcoCart is available for any ecommerce company, globally, who has the ability to leverage our API.
2. How does your solution work?
EcoCart enables brands to partner with certified carbon offset projects that align with their values to counteract unavoidable GHG emissions with a carbon-neutral checkout option. Our customizable integration helps ecommerce brands tell their end-to-end sustainability story while creating a premium shopping experience. We measure each product's full lifecycle with the help of our emissions analyst team and a proprietary algorithm. This allows each order's unique carbon footprint to be calculated in real-time by looking at product type, shipping logistics, and packaging. Merchants utilizing EcoCart can also identify opportunities to reduce their carbon footprint throughout their supply chain and business operations.
3. Do customers need special technology/devices to access your service?
Any online retailer that utilizes an ecommerce platform has the ability to integrate our solution into their online store via our API. Our API documentation includes a variety of endpoints for you to test and implement the EcoCart API in an assortment of use cases. In addition, our technical support team stands ready to assist you with anything you need to set up and leverage the EcoCart API in order to accomplish your specific goals.
4. Why did you start EcoCart?
EcoCart's vision is to offset the carbon footprint of every consumer activity while making the fight against climate change easy, accessible, and affordable for everyone. We must do two things to save our planet: first, dramatically reduce emissions, and second, rapidly remove carbon that is already in the atmosphere. Since consumerism is responsible for 60% of greenhouse gas emissions, we wanted to do something to help businesses take a seat at the climate action table and fill the education gap when it comes to carbon offsetting.
5. How are you connected to SAP? Can your solution be integrated in SAP systems and if so, how?
Our solution integrates directly into the "Consumer Industries" sector of SAP, specifically those who identify as an online retailer. 92% of consumers want to support brands taking climate action. Retailers that work with EcoCart encourage checkout and boost loyalty by offering an educational and transparent carbon-neutral order option for customers. Our customizable sustainability experience for merchants includes certified offsetting projects that fit individual missions. Personalized interfaces across the consumer journey include live impact counters, educational pop-ups and banners, and transparent landing pages. These build trust and loyalty with merchants seeing a lift of 10% in AOV, 15% in repurchase rate, and 14% in cart conversion. In addition, merchants can analyze and optimize sustainability initiatives to better inspire customers with robust sustainability analytics and actionable audience insights.
6. How has SAP.iO's involvement impacted your journey?
SAP has been an integral part of our journey towards getting the word out on how we can partner with and service the world's leading ecommerce brands. From various co-marketing activations to socializing our offering amongst their teams and to their customers, SAP has enabled us to get in front of an entire demographic of ecommerce brands that we otherwise wouldn't have had the chance to speak with directly. We hope to continue deepening the relationship and building out how our solutions work together to continue better serving ecommerce brands using the SAP ecommerce platform.
7. What's next for EcoCart?
EcoCart plans to continue building new features and capabilities that enable ecommerce brands to simultaneously better understand their ecological footprint and more easily engage shoppers with ways to join them in the fight against climate change. This will manifest in the form of new insights and an ever-evolving analytics dashboard as well as new activations across the customer experience. Brands will then be able to better understand what is resonating with shoppers about their sustainability story and leverage that information in more pivotal touchpoints in order to connect with their customers on a deeper level and foster loyalty.
We at e3zine.com are excited to see what the future holds in store for EcoCart! Make sure to share any questions, comments, or concerns in the comment section below.
---
Enjoyed this interview in our SAP Startup Spotlight Series? You might also like our piece on Emitwise, a startup that provides solutions that enable companies to fully automate their carbon accounting across all business units and suppliers.