To send a letter in a bottle in our digital age is almost sacrilegious. It's neither real time like SAP Hana nor interactive like Fiori. Yet, I think I might get lucky with this one.
Dear Hasso Plattner, I hope that this (figurative) letter in a bottle finds you well. I could have written you an email, but who knows if you have signal in your safe haven, wherever you are. I just thought it was fitting to send a letter in a bottle to an avid sailor like yourself.
I've been wondering, is Bill McDermott with you? I'm imaging you two in your home on a Caribbean island, far away from all the trouble and problems at home. Just like in the good old days when he was still working for you, right?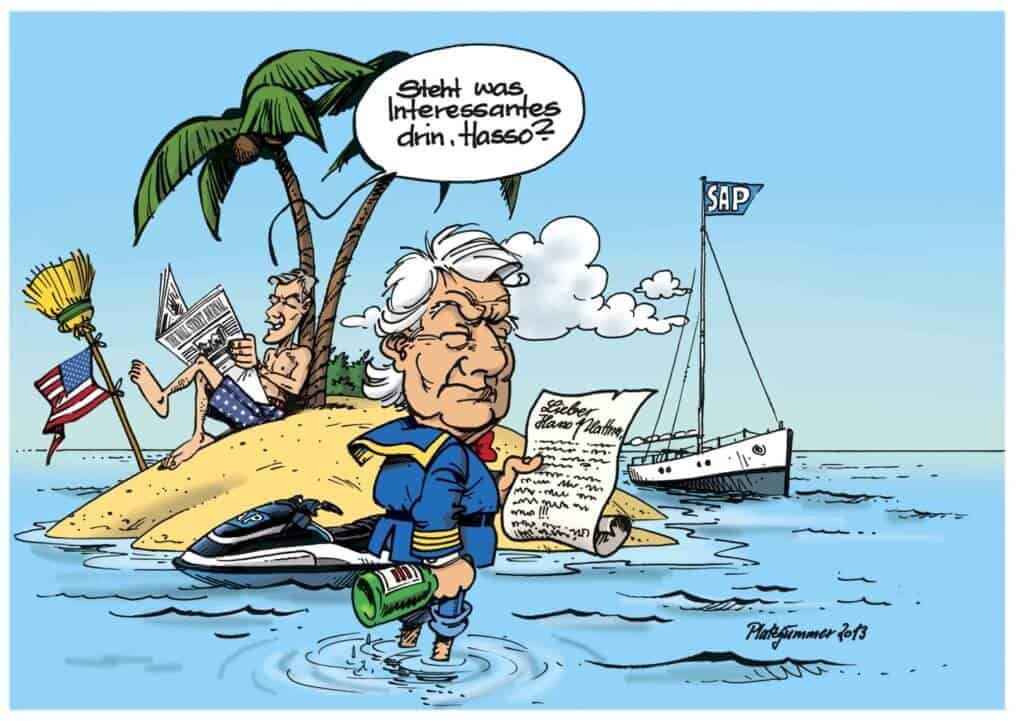 Anyway, that's not what this letter is about. I'm writing to you about a time long ago, an IT era where hardware was the key to success. You know this era well because it laid the foundation for SAP's success.
SAP's ERP software was groundbreaking. It differentiated your company from the rest of the pack, made it stand out, made it successful – and it made a new form of customer relationship management possible.

Intellectual property wasn't of high importance between customers, partners and SAP. Intellectual property belonged to the SAP community as a whole, and that was that. The sense of community was greater than the differences. Everyone knew their place, their responsibilities, their tasks. It was a simpler time back then, wasn't it?
Now, SAP's once revolutionary relationship management is nowhere to be found. Many companies in the SAP ecosystem are in a tough spot: Once long-time partners, they are now competitors. The relationship between SAP and partners as well as Oracle and IBM is complicated, to say the least.
This raises many questions, and it's up to you and your new CEO pick Christian Klein to answer them. What will happen to Suite 7 and Oracle customers after 2025? What's happening with Hana and the powerful on-prem solution IBM Power? Now that SAP customers are starting to see that the cloud is not for everyone, what comes next?
What comes after cloud computing is uncertain. If there will be an agreement between SAP and Oracle concerning Business Suite 7 is uncertain. How the world will look in a year and on which Caribbean island you're going to be by then is uncertain. The only thing I do know for certain is this: Communication, transparency and information are more important than ever. Please, don't leave the SAP community hanging.
Sincerely, a concerned customer and long-time member of the SAP community