SAP invests in a lot of startups, and it's sometimes hard to keep track of all of them. E-3 Magazine has selected the most interesting startups to showcase in our SAP Startup Spotlight Series. In this article, we will take a look at AiVidens.
Edouard Beauvois is co-founder and CEO of AiVidens. For more than 20 years, Edouard had gained international experience in building, implementing, selling and marketing software dedicated to finance. Passionate about artificial intelligence, he decided to put his experience to good use to help companies seeking optimization and innovation. That is why together with two friends, he recently co-founded AiVidens, a startup helping companies maximize the use of their data in order to optimize their working capital. In this interview, he talks about what AiVidens has to offer and what comes next for the company.
E-3 Magazine: What exactly does AiVidens offer?
Edouard Beauvois: With our SaaS solution based on artificial intelligence and specific algorithms, we enable companies to anticipate customer collection issues so that they can take the necessary measures early enough to recover their money. We also help companies to define the most optimal collection strategies and actions according to the company's objectives and the specific customer situation.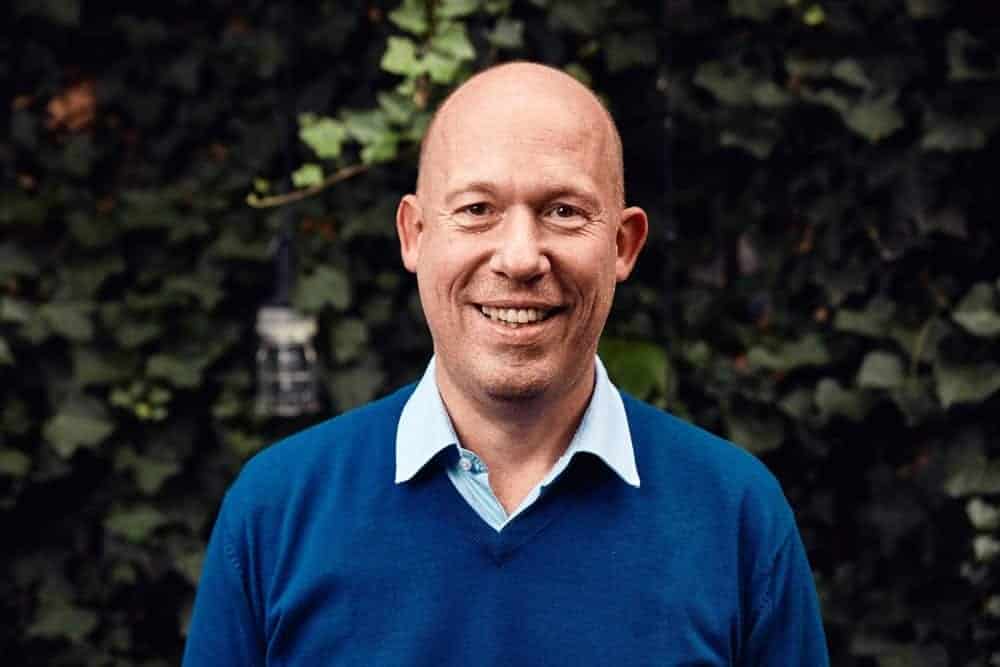 How does your solution work?
Beauvois: Our solution is based on transactional company data (such as invoices, payments, orders, or CRM) as well as on data provided by rating agencies. The algorithms in place will process these data to determine a predictive payment date (when customers will pay their invoices) and to segment the receivables portfolio according to different payment patterns and risk types. The calculated results will then be used both for reporting and as input for strategy simulation, action proposals or action prioritization functions available in the solution.
What are the customer-side requirements?
Beauvois: Even more today in view of the global economic situation in a COVID-19 context, companies want to anticipate payment issues. Traditional collection processes start too late, usually when the invoice is due or close to being due. The risk of non-payment is therefore already higher. That is why companies want to understand who the good and less good payers are, where the payment risks in their portfolio are, and, above all, when exactly their customers will pay the invoices.
Why did you start AiVidens to begin with?
Beauvois: When we created AiVidens, we knew we wanted to work in the field of artificial intelligence. We also knew that we wanted to offer a standard software solution, a field in which the three of us [the 3 founders] have more than 60 years of experience. That is why we first imagined several use cases, each one answering a specific business pain. We presented them to different companies in order to prioritize them. The predictive risk management solution for customer payments came first.
How are you connected to SAP?
Beauvois: As far as the SAP solution is concerned, we have connectors that allow us to collect the data necessary for the proper functioning of our solution. All data processing is done outside the ERP system, though. The evaluation reports of the receivables portfolio are available in the SAC (SAP Analytics Cloud) and the calculated indicators can also be returned to SAP Collection Management where they are used by the solution as standard for the definition of action priorities for the users (the collectors).
How has SAP.io's involvement impacted your journey?
Beauvois: Being part of the SAP.io program allowed us to work closely with SAP's development and product management teams on working capital topics. This allowed us to understand the complementarity of the solutions and, above all, to understand how AiVidens could add value to existing solutions. This work led to a fruitful partnership with SAP. Our solution is also available on the SAP App Center.
What's next for Aividens?
Beauvois: We completed our first round of financing in June this year. The objective is first to work on the commercial acceleration of our solution and to find the first joint references with SAP. In addition, we are working on extensions to our solution to strengthen the link between the collection strategy and the execution of this strategy. Our objective is to offer a maximum of functionalities to anticipate the payment issues of companies' customers and to increase the software components to optimize the work of the teams in charge of collection and risk management.
Thank you for the interview.
---
Enjoyed this interview in our SAP Startup Spotlight Series? You might also like our piece on Contract Wrangler, a contract performance platform.