SAP invests in a lot of promising startups, and it's sometimes hard to keep track of all of them. E-3 Magazine has selected the most interesting companies to showcase in our SAP Startup Spotlight Series. In this article, we will take a look at Adaface.
Deepti Chopra is co-founder of Adaface, which replaces traditional pre-employment tests with candidate-friendly conversational assessments that focus on testing for on-the-job skills and have higher completion rates. In this interview, she talks about how the solution works and what comes next for the company.
E-3 Magazine: What exactly does Adaface offer?
Deepti Chopra: Adaface helps companies automate first round interviews with conversational assessments. Conversational skills assessments are the most candidate-friendly way to get insights into a candidate's on-the-job skills and suitability for a role, while providing for a delightful candidate experience. Candidates love conversational assessments because they are fast, intuitive and feel like an interview rather than a test. Adaface conversational assessments are currently being used by tech giants, Fortune 500 staffing companies, and the Singapore Government among others.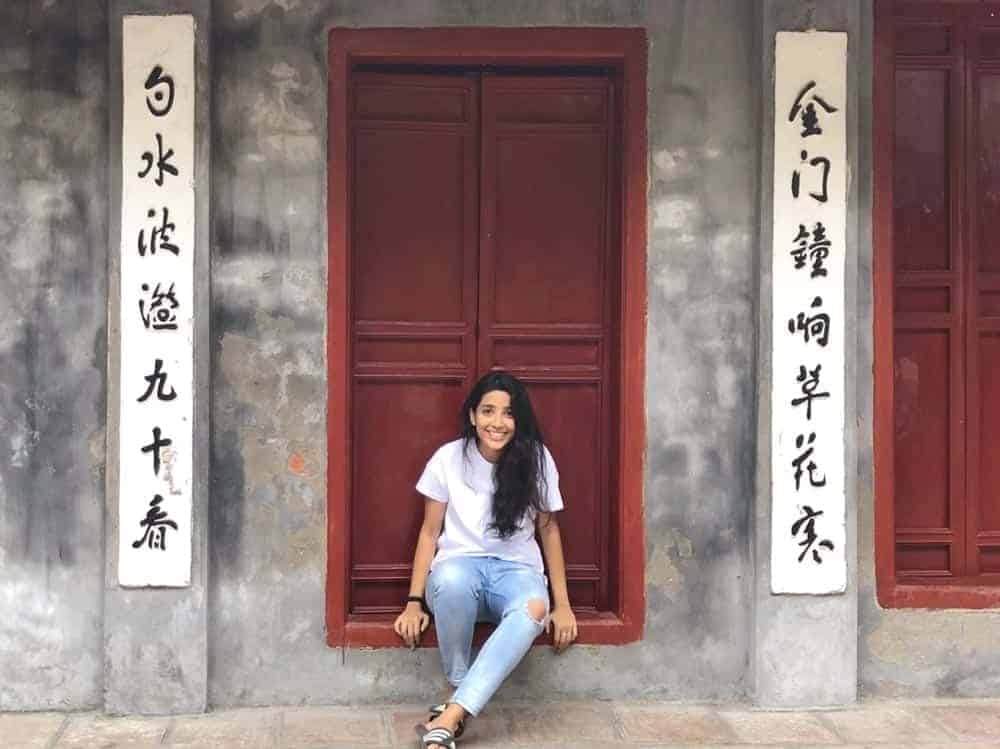 How do your solutions work?
Chopra: Our pre-built assessments for popular roles require no setup time, and you can use them by subscribing to a plan from our website in under 5 minutes. Some of our custom assessments like the Java Online Test and SQL Online Test are quite popular with top global banks and companies. For custom assessments that are tailor made for your role according to your job description, our subject matter experts select the most relevant questions from our internal library of over 1,0000 non-googleable questions and make the assessment live on your dashboard within 48 hours.
We are most proud of the feedback we get from candidates who love the friendly, conversational format of pre-employment assessments. Sharing one such review: "The problem statements were well framed. The sequential nature of the problems helped defining a good thought process, and I'd say apart from just questioning and answering it felt like Ada [the chatbot] had a lot of courtesy, that was the best part."
What are the customer-side requirements?
Chopra: The customer side requirement is to be able to hire a good engineer without spending countless hours of engineering time interviewing dozens of candidates per position. 56 percent of tech acquisition leaders say that their biggest challenge is identifying the right candidates from a large application pool. Typically recruitment teams need to assess candidates for skills they do not possess. Deciding which candidates would perform well in the interviews involves a lot of guesswork and pattern matching, and relying on self-reported resumes. Our aim is to equip recruiters with the right tools, to assess candidates objectively for on-the-job skills, in an automated way.
Why did you start Adaface to begin with?
Chopra: The idea for Adaface was a result of our experience of having seen both sides of the hiring spectrum – initially having interviewed with multiple companies and more recently having interviewed and hired employees and teams for several startups and larger companies.
Sending a test consisting of trick questions is not a great way to start a relationship with the candidate. We built an intelligent chatbot, Ada, to enable companies to automate first-round interviews and understand if there is a mutual fit. This creates a friendly candidate experience and gives companies the ability to screen thousands of candidates within a few days. My co-founder Siddhartha came up with the initial version of the idea.
What, in your opinion, differentiates Adaface from other tools for automating screening interviews and coding tests?
Chopra: Here's how Adaface is different from traditional assessment solutions:
Our customers see a stronger correlation between assessment performance and on-the-job performance. Our questions are designed to focus on testing for on-the-job skills – not textbook-based fill-in-the-blanks or niche algorithms no-one uses on the job
Our customers see a test taking rate of 86 percent compared to an industry standard of about 50 percent. Ada provides for a friendly candidate experience by answering questions they have about the company, giving hints when they're stuck, and using encouraging language.
We offer customizable screening for multiple technologies, skills and levels. We cover over 700 skills for tech (software engineering, data science, devops, analytics, cybersecurity etc.) and non-tech roles (aptitude, accounting, business analysis, Excel etc.)
What's next for Adaface?
Chopra: The goal is to always stay in touch with the ground reality of the problems faced by our customers. As long as we're focused on solving a real pain-point faced by our customers, we will stay relevant.
We've realized that we should play true to our strengths. Convincing enterprises to automate their talent acquisition efforts might or might not be our strength, but building a product for companies that are already looking for recruitment automation tools, and reaching them via content marketing, can be. Over the past 4 months, we've focused on SEO and content marketing efforts, which is working really well.
Thank you for the interview.
---
Enjoyed this interview in our SAP Startup Spotlight Series? You might also like our piece on Mathison, a startup that enables you to finally engage every employee in your organization in your diversity hiring efforts.