The SAP Startup Focus Series is a showcase of the companies and people behind SAP's Startup Focus Program. The program enables young companies to make their big data, predictive and analytics solutions come to life with Hana.
Gary Parnell has been with SAP Startup Focus over three years now. As Engagment lead for the EMEA region, he is the go-to guy when it comes to scouting and recruiting startups as well as promoting the program. We recently had a chance to talk to him about his job at SAP.
E-3: Gary, what exactly is it you do at SAP Startup Focus?
Gary Parnell: As Start-up Engagement lead for EMEA, I am responsible for outreach and engagement with start-ups across the EMEA region for the program. In this role I am responsible for:
• Evangelizing the program in EMEA start up community,
• Identify, evaluate and recruit start-ups to the Start-up Forum,
• Facilitate training and support to start-ups on SAP's in-memory technology Hana.
In less than a year we have added 500+ start-ups across the EMEA region in the program and have conducted 20 forums for start-ups in multiple countries.
I ensure the Hana platform adds real value to the EMEA start-up's business performance by holding workshops. Start-ups are encouraged and supported in adopting a lean approach to developing an MVP.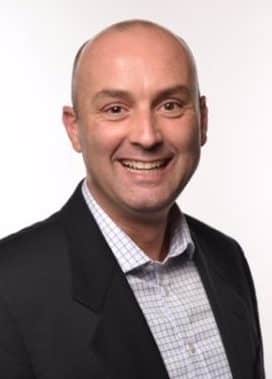 As a mentor, I support start-ups in applying agile principles, I coach start-ups on pitching their solution and the MVP's produced during the on boarding enablement phase of the program. I regularly evangelise the Hana platform at start-up events and hubs throughout EMEA.
E-3: What are the challenges you face on the job?
Parnell: The start-ups in the program are found in a variety of ways. Some apply on their own, while some are actively recruited by me or through partnerships or contacts with start-up accelerators and incubators.
Some of the recruits have technology that falls into niche areas where SAP cannot or doesn't want to go. On boarding Start-ups is sometimes a challenge as they are consistently getting pulled and pampered by multiple players and end up joining multiple of programs resulting in a lack of focus.
Sometimes the perception of SAP Start up program is misunderstood and my role is to message the benefits of both sides of the partnership.
E-3: Can you share the best moment you had so far?
Parnell: I have enjoyed many great moments in the past 3 years and overcoming many challenges while working with our startups.
I would like to highlight one startup that has achieved its own goals while working with SAP Startup Focus: Choice Technologies – delivers a Hana based solution that delivers real-time analytical capacity with high performance data storage.
The solution allows users to manage and reduce fraud and threat by detecting those activities, and then evaluating financial repercussions and selecting the best action to mitigate losses.
I met with choice 12 months ago while conducting a forum and from that day we both understood the synergies between Choice and SAP.
This article is part of a series. If you would like to read Part 1, click here.