The SAP Startup Focus Series is a showcase of the companies and people behind SAP's Startup Focus Program. The program enables young companies to make their big data, predictive and analytics solutions come to life with Hana.
For this edition of our Startup Focus Series, we were lucky to get Manju Bansal, Vice President & Global Program Head for SAP Startup Focus, to talk to E-3 Magazine.
Mr. Bansal, what is it you do at SAP Startup Focus?
As the Global Program Head, I have the privilege of leading a team of smart, motivated and talented colleagues to build a vibrant ecosystem of innovation for SAP, centered around startups.
We believe that innovation is not a department but an overall holistic approach that allows us to help solve some of the thorniest technology & business challenges of our customers.
Every day you hear about young startups that are disrupting the status quo and upending entire industries in the process. In a globalized, hyper-competitive world, the old rules don't seem to apply anymore and "innovate or lose" has become the norm, even for established enterprises with dominant market presence.
However, innovation is a tricky business and not one that is easy to deliver on. SAP is committed to supporting the enduring success of its customers, and one of the ways we do it is by building a network of next-generation startups that have innovative solutions that can help our customers win in their markets.
Hence, it is the job of our team to connect the world where next generation cutting edge innovation is happening (i.e. in the startup community) with the world where such innovation is most needed and highly valued (i.e. in our large enterprise customers). Simply put, we help bring innovation to the enterprise.
What are the challenges you face on the job?
There are essentially two main categories of challenges that we deal with on an ongoing basis: internal and external ones.
External means the part where we as a team work with individual startups and the larger startup ecosystem (including incubators, accelerators, venture investors etc).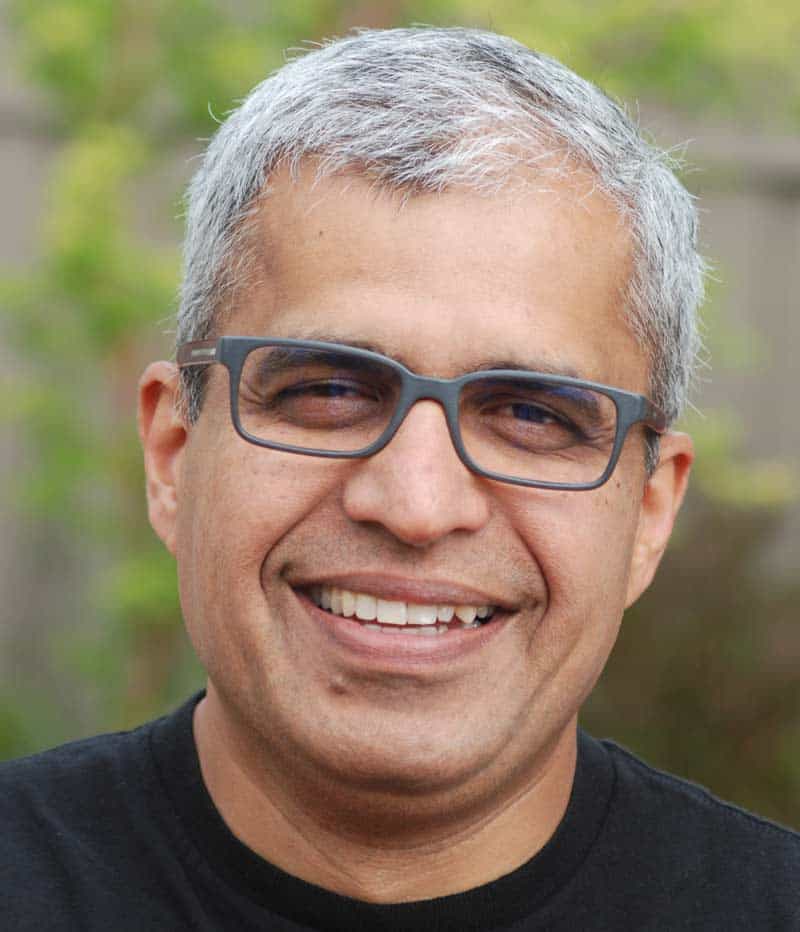 Here our challenge is to convince startups to work with us and commit to building their solutions on our technology stack. SAP has a very formidable presence in the enterprise platform and/or applications market and we do a lot to help our startups succeed commercially.
Despite the fact that our program is 100% free (i.e. no costs, no fees and no equity), startups are wary of aligning too closely with one technology provider, so as not to risk their affiliations with others.
What helps us address the challenge here is a measured approach that puts the need of the startup first. If we focus too much on selling our technology, we risk turning the startup away. Instead what we do is to frame the discussion in the context of what we as SAP do for our customers, and how the innovation from the startup fits into that narrative.
We work with startups in 65+ countries and educating the startup community about who we are and what we do is an integral part of our job. The fact that in the last 5+ years of our program's existence, we have been able to certify 275 solutions is an indicator that our team is clearly up to the challenge – 275 solutions in 5 years translates to roughly 1 solution per week, every week, for the entire 5 years!
On the internal side, in order to ensure commercial traction and deal success for our startups, we work very closely with a whole range of internal stakeholders and colleagues.
This can include folks from field sales, industry go-to-market, product development, regional leadership, global communications and many others.
The onus here is on our team to ensure that we are able to work collaboratively across a wide range of functional areas within SAP, and position our startups for long term success. It is a challenging task but one that is very fulfilling and rewarding in its own right.
Can you share the best moment you had so far?
This is a tough question to answer simply because there have been so many amazing moments in this job. As part of our job, we get to speak with lot of entrepreneurs (individually and in groups) to better understand what they are doing and determining if there is a fit with our program.
Sometimes, we find ourselves in markets that have not been traditional tech hubs and where this whole startup entrepreneurship business is still a relatively new thing. Last year, I was speaking with a group of entrepreneurs in Riyadh, Saudi Arabia.
With oil prices declining, the Kingdom is investing a lot of resources in supporting young entrepreneurs particularly those focused on technology. It was a bit of a stereotypical scene that I was looking at i.e. 95% of the audience was young men and 5% of the group was ladies wearing their traditional clothing.
Everyone was very kind and graceful during the prepared remarks, but once it came to the Q&A part, it became readily apparent who had done their homework and who was truly the motivated startup founder.
I still remember vividly the number of hands that went up from the ladies' side of the audience (they are gender segregated in public groups), and the depth/quality of the questions they were asking versus their male counterparts.
It was revealing that despite the institutional handicaps they faced, the female entrepreneurs demonstrated the courage and the grit that it takes to succeed in business. From among the many moments, this one still stands out in my mind, perhaps simply because of the humanity of it all.