Muscat Leading Investment Group, a business organisation in Oman with interests in multiple sectors, has committed to a comprehensive digital transformation using SAP and Inflexion.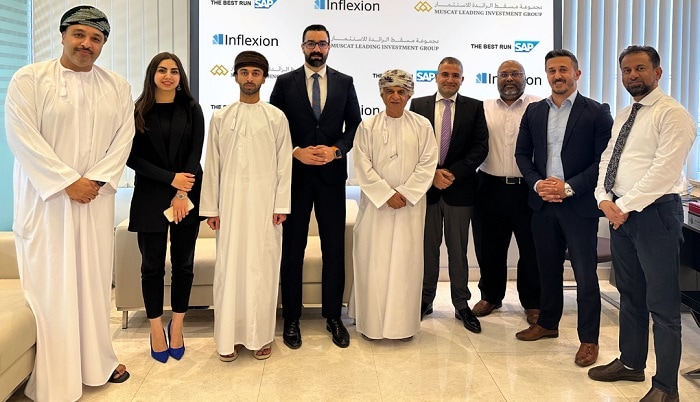 From left to right: Hussain Al Bahrani, Inflexion; Nadine Osman, Project Manager, Muscat; Al Harith Juma Al Juma, General Manager, Muscat; Ismail Chamas, Regional Director, Inflexion; His Highness Juma Al Juma; Raymond Hajj, Ajay Prasad, Group CFO, Muscat; Khaled Youness, SAP Solution Manager, Inflexion; Mohammad Okasha
By adopting a cloud-first approach and prioritizing positive customer experiences, Inflexion, an SAP Partner in the MENA region, is helping to ensure the success of the digital transformation journey.
Through this digital transformation journey powered by Inflexion, Muscat Leading Investment Group will achieve greater visibility and control over all aspects of its business operations, enabling it to respond quickly to the evolving needs of all stakeholders and the dynamic business environment. This move is aimed at sustaining the group's competitive advantage and delivering benefits to all stakeholders.